License: TX #MT10376
License: TX #MI10568
Massage Therapy has become the center of my life. After working along side medical professionals, I knew I wanted to take massage to the next level. I have practiced massage therapy for over 10 years. Although I'm proficient in several modalities, my focus is helping my clients become pain free. Through extensive education and several years of experience, I have had the privilege of helping several clients gain a better quality of life.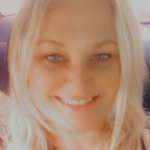 License: TX #MT027460
License: TX #LMT027460
I've been a Massage Therapist since the year 2000! I love everything about this industry! I have taken advanced classes in Deep Tissue, Prenatal, Acupressure for pain, Lymphatic, Cupping, IASTM, Microcurrent point stimulation (Dolphin neurostim), Gua-sha, Sports Therapy, PNF Stretching and Strengthening and more! I became a Medical Massage Practitioner in 2020 which has been a game-changer for me. I love helping people feel their best. This is my passion and I'm steadily continuing to push myself as a Therapist with education and training.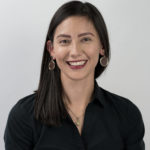 License: TX #121062
I graduated from Massage Therapy school in 2014 from the Texas Center Of Massage Therapy. I have taken many advanced classes to further my education in Massage Therapy such as Graston Technique, Fascia Blasting, Cupping, Microcurrent point stimulation (Dolphin Neurostim), TMJ, Reflexology, Sports Stretching, and Massage, as well as Prenatal Massage. I Became a certified Medical Massage Practitioner in 2020. My goal as a Massage Therapist is to improve each client's health and quality of life.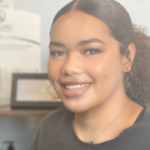 License: TX #1838407
Hi! My name is Mariah I'm an Esthetician here at Healing Hands Massage. I graduated from Ogle in December of 2020 to kick-start my career. I have been working at Healing Hands for 2 years as an office manager so I am excited to continue growing my career here as an Esthetician now. I am currently doing Facials, Waxing, and Body Contouring but I hope to continue my knowledge through advanced education classes to bring a variety of different services to you.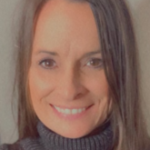 License: TX #135059
A recent graduate of Hands On Therapy of Mesquite & finished top of my class. I chose Massage Therapy because I enjoy helping people & want them to feel at their very best. Qualified in Swedish, Deep Tissue, Sports Massage, Reflexology, Aromatherapy, Prenatal, and Cupping.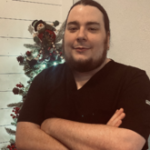 License: TX #Mt122225
Certified in Deep Tissue, Swedish, Prenatal, Cupping. I have been a Massage Therapist for 6 years and I love every moment of it. I went to Sterling Health Center And Spa in Addison Texas for my education in Massage Therapy. As I learned about Massage Therapy I fell in love with the human body and how it moves. I am so glad my job let's me keep learning about it each year.